Culinary camps
Services for individuals
Culinary camps
Discover the abundance of our local products
and the joy of cooking
Exceptional
Culinary camps
---
INAF's Aliment'Terre culinary camps are designed to foster and cultivate young people's interest in food through engaging activities that allow them to:
ACQUIRE new knowledge and skills
DEVELOP an open attitude
(RE)DISCOVER the agri-food universe, from farm to plate
TASTE AND COOK Quebec food products.
With a professional-level culinary complex and close proximity to Université Laval's facilities, INAF offers a diverse range of activities and culinary workshops.
As Jean Soulard, Head Chef and ambassador of Aliment'Terre camps, puts it: "The stoves in INAF's culinary complex are as hot as those in the Château Frontenac!"
A full-week
camp
---
Our five-day program offers a diverse range of workshops and fun activities, providing a comprehensive overview from the field to the plate. On the weekends, parents are invited to a banquet prepared by the youth and Chef Jean Soulard, creating a great sense of pride for our participants.
Aliment'Terre culinary camps
---
INAF's Aliment'terre culinary camps stand out as the only day camps offered by an institution of higher learning that provide such a comprehensive approach to cooking, food, and the agri-food industry. It is a true adventure around the plate, where nutritional, cultural, environmental, and sustainable food aspects are all explored, thanks to the expertise of our institute's members.
The young participants, guided by Chef Jean Soulard and nutrition professor, researcher Simone Lemieux, engage in a variety of activities, from vegetable gardening to cooking, including experiences at a mini food processing plant. Workshops are held to prepare their own lunches and snacks.
Our program is refreshed annually, offering new and enhanced activities to provide a different experience year after year.
For more details about groups and a description of a typical day, please visit the French page.
Groups
---
Our Culinary Camp offers thoughtful programming designed for two age groups of young cooking enthusiasts. Explore the options for each age group below.
Typical day
---
The culinary camp activities of exploration and creation are intertwined with snack and meal times, providing young participants the opportunity to taste the recipes they have cooked, the products they have harvested, or even the items created at the mini-factory. Below, we provide two examples* of a typical day at the Aliment'Terre culinary camp.
*Please note that these schedules are for informational purposes to illustrate the structure of our camp days. Our programming is updated and revised annually, offering different activities each year.
Childcare Service
The childcare service is included in the registration for our culinary camp. It starts at 7:30 AM and ends at 5:30 PM.
Registration Information
---
Registration
Secure your spot in our culinary camps by registering online. Don't miss out on the opportunity to join our exciting programs. Registration usually starts in February, and spots fill up quickly! Stay informed about our activities and early registration openings by subscribing to our Aliment'Terre newsletter.
Included in the Culinary Camp registration
Culinary Camp Registration Includes:
Extended daycare service periods
A special commemorative camper apron signed by Chef Jean Soulard
Delicious snacks and plants to enjoy
Nourishing lunches
All the required ingredients and materials for the week's exciting activities
A memorable photo montage capturing the wonderful moments of the camp week.
Food Allergies
Aliment'Terre is a camp entirely centered around the exploration and handling of food. Please note that due to the nature of the activities involved, we are unable to accommodate children with food allergies. However, any other allergies should be declared on the health form that will be emailed to you after your child's registration.
Cancellation Policy
If you decide to cancel your registration before the deadline, you will be eligible for a refund, with a deduction of $50.00 for administration fees. Please note that no refunds will be granted for cancellations received after the deadline or for missed camp days.
Ambassadors and partners
---
At INAF, we are convinced that the consequences of healthy eating habits are all the more lasting when they are inculcated early in life. We are extremely proud that our culinary camp project has been endorsed by two ambassadors and several institutional and Quebec bio food industry partners.
Our ambassadors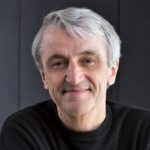 Renowned as an emblematic figure in the Quebec City region, Chef Jean Soulard enjoys international recognition. With exceptional communication skills, Mr. Soulard frequently shares his fervor for the freshness and simplicity of food products in various media outlets, making him an exceptional advocate for the idea that good health starts with what we eat. His presence brings an unforgettable experience to the young culinary apprentices at our Aliment'Terre culinary camps.
Stay
Tuned
---
Hurry, registrations for Aliment'terre culinary camps are filling up quickly! Be the first to know about our upcoming activities and when registrations open. Don't miss out on this delicious opportunity!
A competent
team
---
Our team comprises professionals from our Institute, specializing in agronomy, nutrition, and food sciences. Additionally, our facilitators are enthusiastic undergraduate nutrition students from Université Laval, eager to promote knowledge transfer and nutrition education.