Support for innovation
Business services
Innovation support
Accelerating
Your innovation projects
---
INAF's Innovation Support Service (ISS) comprises a team of dedicated and experienced professionals, ready to assist you in tackling the challenges of your food innovation or natural health product projects.
INAF's ISS, your partner!
---
Our Innovation Support Service accompanies businesses and organizations in the bio-food sector, catering to their diverse innovation needs. We stand out through our implementation of innovative methodologies and our vast array of scientific expertise.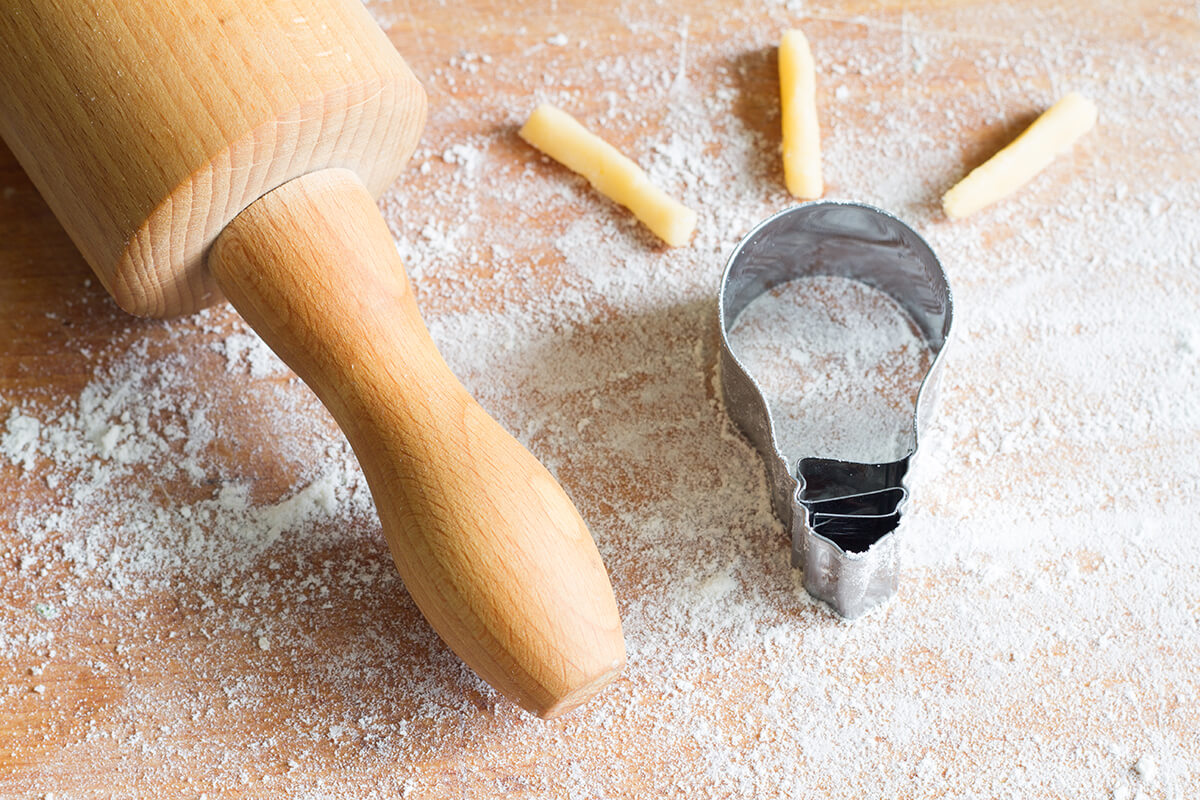 Regardless of your organization's size – whether you're a start-up, medium-sized or large company, or a professional association – INAF's Innovation Support Service offers you a personalized collaboration tailored to your unique reality and environment.
From ideation to pre-commercialization, encompassing design, product development, and issue resolution, we guarantee rigorous, objective, and valuable work. Our approach is built upon critical analysis and leverages the expertise of INAF's professionals and its extensive network.
Why choose our team?
By choosing our services, you'll gain access to:
Objective and stringent recommendations based on the latest scientific advances.
Reduced development time and costs through effective opportunity identification.
Increased chances of commercial success by validating and positioning innovative ideas.
Resolution of technological or regulatory issues.
A vast network of innovation and bio-food R&D connections.
Funding sources to maximize your return on investment.
Contact us
Services
---
Whether you are a food processor, natural health product manufacturer, ingredient supplier, or distributor, our comprehensive services will accelerate the development of your innovative products or services.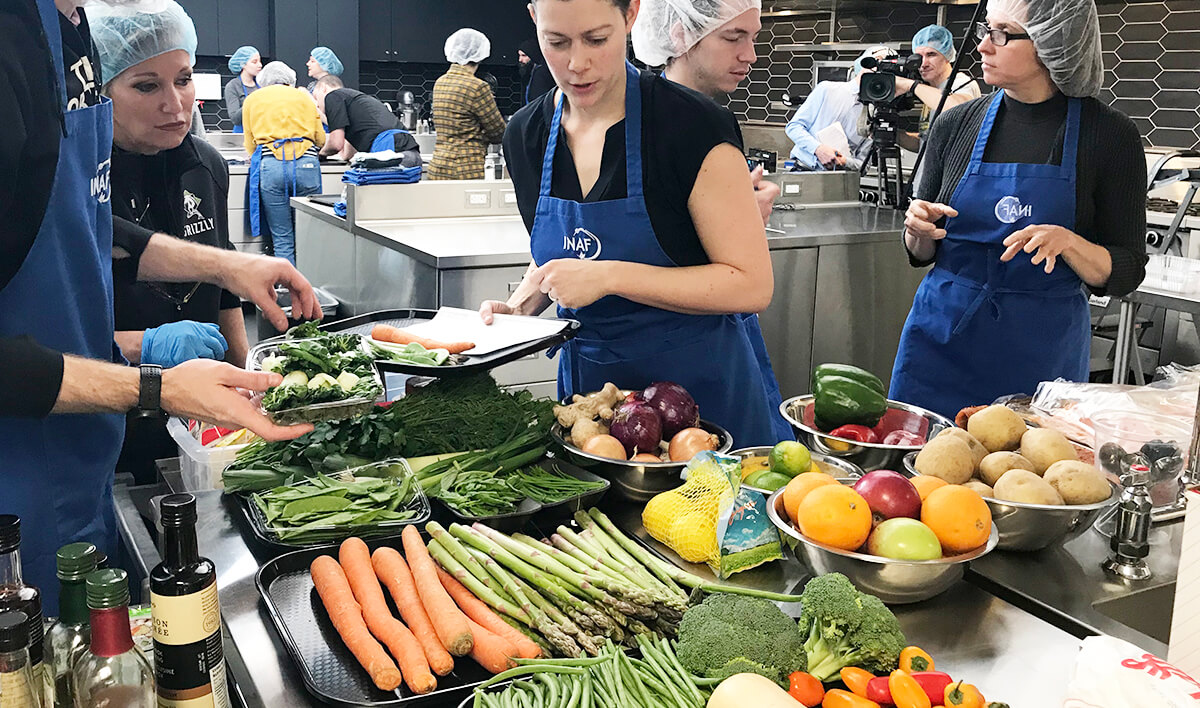 Culinary Co-Creation
Our unique approach to innovation through culinary co-creation involves members of your organization, experts and, above all, consumers who are committed to and interested in the product or service that you will offer them!
Innovation through culinary co-creation is an open innovation method for bio-food industry stakeholders that directly involves the end-user in the product development process. It helps:
understand the real needs of customers and consumers, their fears and irritants to identify new opportunities for innovation;
co-create with them new product concepts, services, or brand image;
validate with them the relevance of these new concepts.
---
To learn more about culinary co-creation, watch this report featuring our facilities and the company Fumoir Grizzly on the TV program l'Épicerie (in French), where we discovered new ideas for consuming smoked salmon.
Diagnostic Analysis
We critically examine your project or product to identify concrete actions for improvement and to address any issues of concern.
Validation Study
We assess the nutritional or health potential of your product or ingredient, integrating current scientific knowledge, expert opinions, regulations, and market characteristics.
Opportunity Study
We identify potential markets interested in the value proposition of your product or ingredient.
Regulatory Affairs
We assess the compliance of your nutritional or health information and evaluate the potential for making claims and obtaining marketing authorization for your product. This includes navigating processes and procedures related to the extension of the Food and Drug Regulations, whether it is for a food or a natural health product.
Professional Input from Nutrition Experts
We analyze and detect the nutritional strengths and weaknesses of your product, in relation to your sector and the products commercially available, and identify opportunities for nutritional improvement.
Expert Opinions
We analyze and make decisions regarding:
The safety of the product and the processes implemented to ensure it.
Risks related to the presence of contaminants.
The impact of certain processes on product characteristics.
The product's life cycle.
Technology Resolution
We guide you toward solutions to:
improve the safety of your product
stabilize its quality
increase its lifespan
reduce the presence of additives
improve its nutritional quality
consider an alternative process
identify ingredient or equipment suppliers
Technical and Economic Pre-Feasibility
To assess the economic viability of your envisioned product, we consider both potential costs and market prices.
Clinical Study Specifications
We assess and quantify the work required to demonstrate the impact of your product or ingredient on one or more factors related to human health.
Customized Training
Contact us !
Funding support
---
Benefiting from our services also means accessing various funding opportunities and resources to support development, research, training, and knowledge transfer.

Many of our services are also eligible for the Scientific Research and Experimental Development Tax Credit.
The three funding programs below are provided directly to companies. This is in addition to other opportunities through Canada Economic Development, RCM, Incubation Vouchers, Natural Products Canada, etc.
Funding can also be awarded directly to researchers to support their innovation project (Scholarships from MITACs, MAPAQ, Innov'Action and Innovamer, NSERC, Alliance).
NRC IRAP
National Research Council of Canada Industrial Research Assistance Program (NRC IRAP)
Objective:
Allowing Canadian SMEs to access consulting services from experts in different sectors to accelerate and increase the potential for successful innovation projects
Eligibility:
Incorporated, profit-oriented small or medium-sized business in Canada
Having 500 or fewer full-time equivalent employees, including at least one technical resource
Growth and profit for your business by developing and commercializing innovative, technology-driven new or improved products, services, or processes in Canada
Format:
Contribution Agreement between NRC IRAP and INAF

An interactive visit up to 20 hours, 100% funded (no administrative fee for the company)
A specialized intervention, up to 100 hours, 80% funded
NRC IRAP Programs

Applied Research Projects (ARP), for small and medium R&D&I projects, 50% funded
Procedure:
Identify your NRC IRAP Industrial Technology Advisor (ITA) to tell him about your project by calling 1‑877‑994‑4727
MAPAQ – Healthy Food Program
Objective:
Supporting the Quebec bio-food supply chain in developing and improving processed foods of good nutritional quality for Quebec's consumers
Eligibility:
Food processing company legally constituted in Quebec
Company subcontracting the processing of their food to another establishment
A company having a central kitchen
The product must be of good nutritional quality, low in saturated fat, sodium, and sugars, and rich in dietary fiber.
Format :
Component 1 = Support for diagnostic studies

Calling upon an external consultant (the ISS acts as a subcontractor)
Being guided toward conditions to successfully develop a product of good nutritional quality
Obtaining a development action plan
Providing 60% of eligible expenses, up to $25,000 per project
Component 2 = Support for the development of products

Développer un aliment transformé possédant une bonne qualité nutritive ou à valeur santé
Developing a processed food having the good nutritional quality or health value
Honoraria and travel to an external consultant are eligible expenses if no internal specialist salary is claimed for this component.
Providing 70% of eligible expenses, up to $150,000 per project
Procedure:
Applications are accepted continuously until March 1, 2022
Investissement Québec – Innovation Program
INAF, as a member of QuébecInnove
expert network, is able to collaborate with you on the Innovation Program.
Objective:
Supporting Quebec SMEs in carrying out their innovation projects
Eligibility:
For-profit business
Collective enterprise as defined in the Social Economy Act
Legally constituted in Quebec and in Canada
It must operate an establishment in Quebec for the production of goods and services, or carry out in-house research and development activities.
The project must focus on the development of a new product or process or a significant improvement; demonstrate the required degree of innovation; have technological or business uncertainty; require R&D efforts; demonstrate commercial potential.
Format:
Support for innovation projects

Planning activities and studies; proof of concept; development or improvement; testing and validation; commercialization plan; quantification scheme and verification plan for certification; demonstration in a real-life operating situation (scaling-up); a technological showcase for the real-life operating situation at a partner's site
Company alone: 30% of eligible expenses up to a maximum of $50,000
A cluster of companies: 50% of eligible expenses up to a maximum of $150,000
Collaborative project with one or more members of QuébecInnove performing R&D: 50% of eligible expenses up to a maximum of $150,000
Obtaining a development action plan
Providing 60% of eligible expenses, up to $25,000 per project
Procedure :
Applications accepted on a continuous basis
Dates of decision committees: December 17, 2021, and April 29, 2022
Contact us!
SOME
EXAMPLES OF ACCOMPANIMENT
---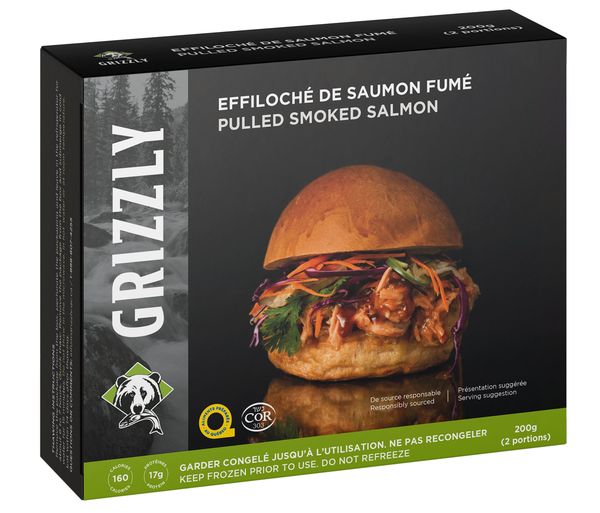 Culinary Co-Creation
Approach to innovation through culinary co-creation with the company  Fumoir Grizzly in order to identify new ideas for consuming smoked salmon. This product won the CTAQ 2020 Food Innovation Award and at the Grands Prix DUX Mieux Manger in 2021.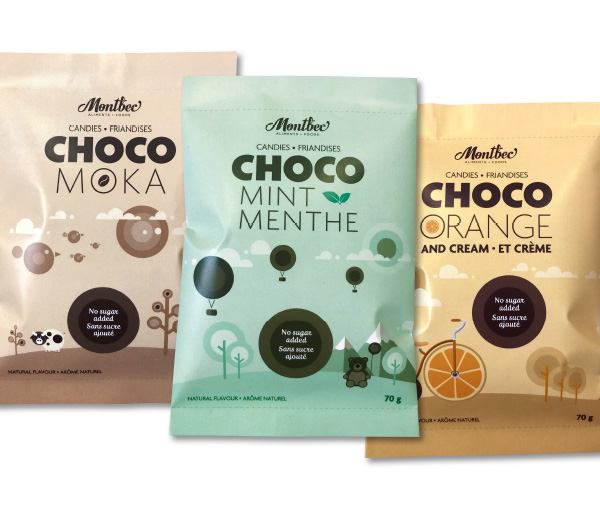 Mont-Bec Foods
Accompaniment of Aliments Montbec in proposing a new hard candy with a health connotation. From identifying the need with consumers, through validating the technological feasibility of the concept, to coordinating the testing of the product formulation with a strategic partner.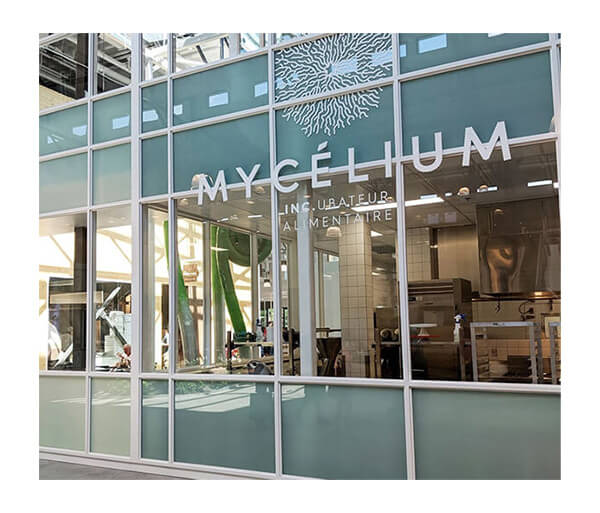 Mycélium
Agreement with Mycélium, food company incubator of the Grand Marché de Québec, for contributing to the training of those being incubated and for accompanying them in their process.
The ISS is an important partner for our company. The team of professionals knows how to associate with the right experts in its network to bring us all the scientific insight necessary to validate our product development strategy.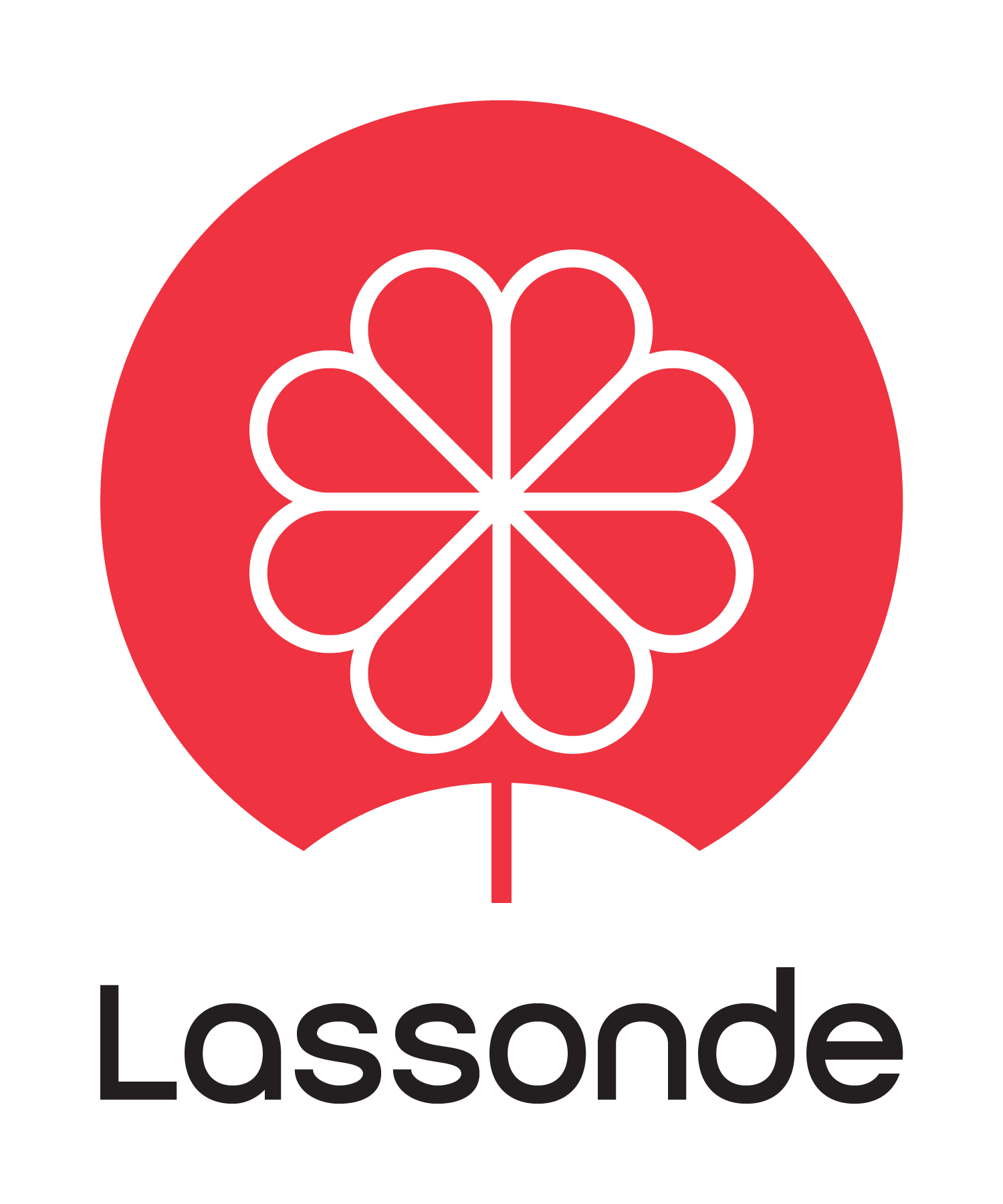 Solange Doré
Vice President R&D at A. Lassonde Inc.
The involvement of INAF's ISS in training and accompaniments available to Quebec NUTRI food processors is at the crux of our service offering to businesses. Its important role as a continuous thread between applied R&D and industrialists actually helps to collectively support companies in their efforts to develop increasingly innovative, healthy products for consumers.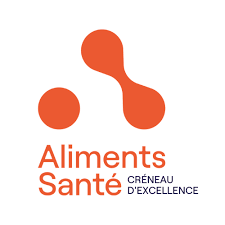 Julie Daigle
Director of the Créneau d'excellence Aliments Santé
The culinary co-creation approach of ISS gave us access to the direct involvement of committed consumers and with diversified profiles in our innovation project. We came away with new high-potential ideas and concrete answers on the type of product to develop for the market.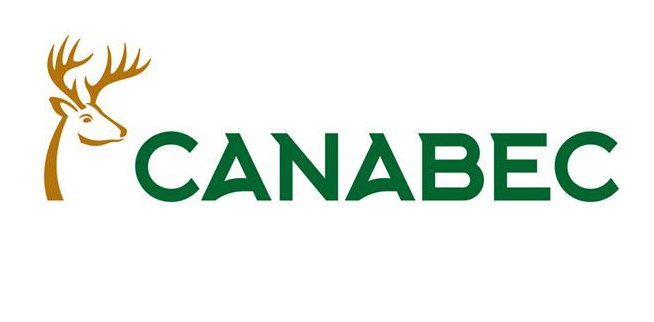 Alexandre Therrien
CEO, Gibiers Canabec


Team
---
Are you considering starting a project with us?
Contact Ronan Corcuff, Innovation Support Service Coordinator.