Laboratories and facilities
BUSINESS SERVICES
PLATFORMS AND FACILITIES
AN ARRAY OF SPECIALIZED EQUIPMENT AND CUTTING-EDGE FACILITIES
AT YOUR DISPOSAL!
---
Our laboratory services are directed by a team of research professionals with extensive experience in developing protocols and analyses that cater to the diverse needs of the industry. Our team handles company inquiries, formulates service proposals, conducts analyses, and ensures an effective transfer of generated results.


---
We are consistently amazed by the high-quality results obtained through the sophisticated equipment of INAF's platforms. They play a pivotal role in helping us achieve our objectives.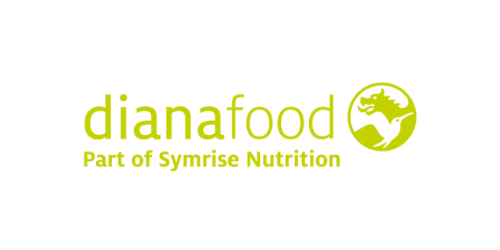 Guy Durand
Director, Diana Food
INAF is an essential organization for Phytimpact projects, thanks to its extensive network of interdisciplinary researchers and highly skilled professionals, as well as the quality and relevance of its platforms.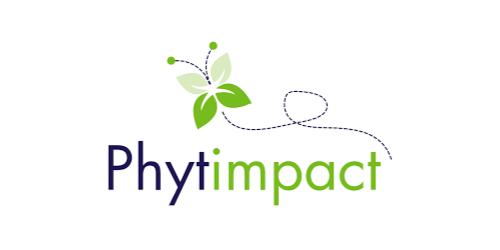 Laurent Morin
President, Phytimpact
In our endeavor to develop new bioactive ingredients from Quebec's natural resources, INAF has become a strategic partner for our company in crafting innovative products that promote the health of Quebec residents.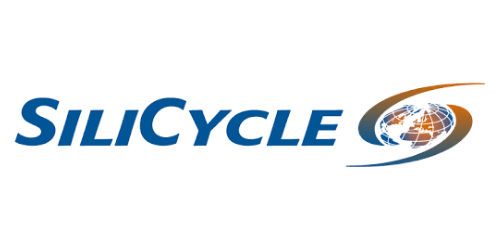 Hugo St-Laurent
President and CEO, SiliCycle inc.
ANALYTICAL PLATFORM
---
Valuing products through detailed knowledge of their composition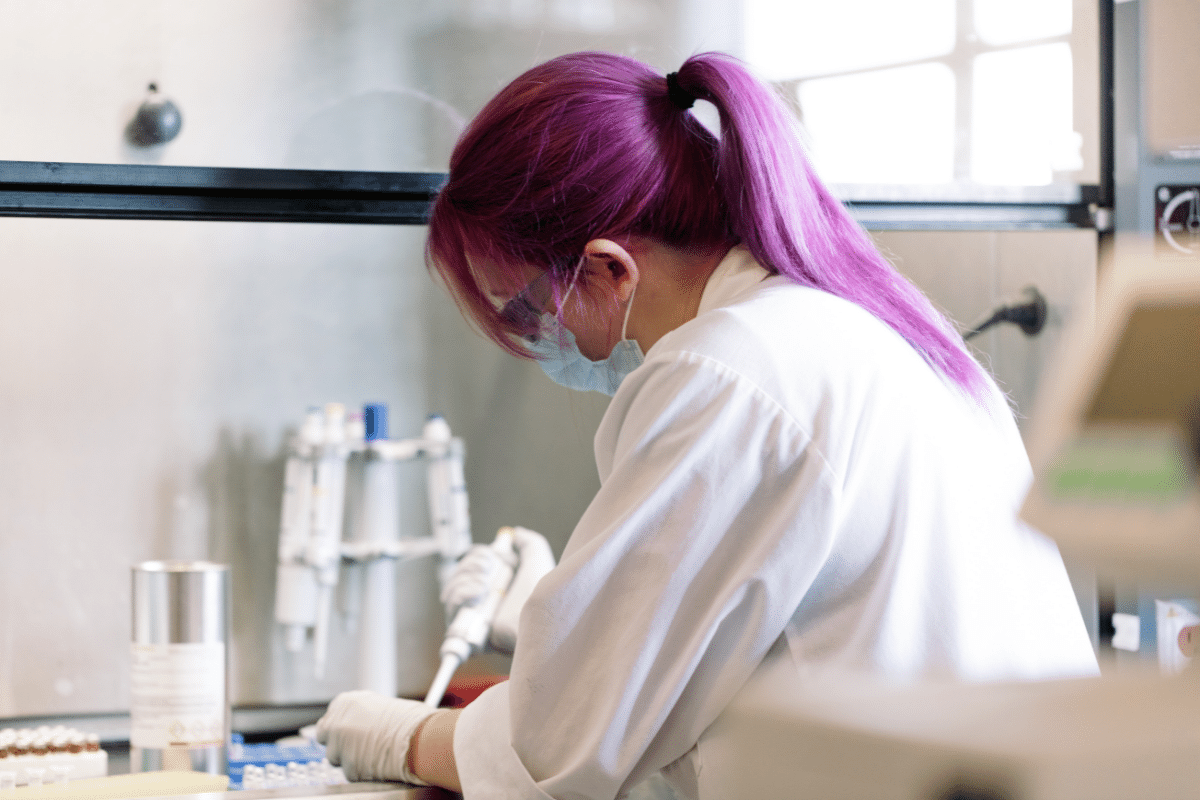 The analytical chemistry services for foods are based on a set of equipment allowing the characterization and quantification of a wide range of functional and bioactive molecules from various food matrices.  Whether it is sugars, proteins, lipids, organic acids or polyphenols, several molecules of interest can be analyzed by INAF experts.
In addition to molecules of food origin, the analytical chemistry platform is also recognized for the analysis of various biological samples (urine, plasma, tissues, feces) in order to validate the effect of the consumption of specific foods on metabolic functions and consumer health. From 2016 to 2020, this service has helped some fifty Quebec and Canadian industrialists to better characterize their products in order to develop scientifically validated products that stand out on the market. At the academic level, its highly qualified personnel supported some 40 research teams and enabled the completion of more than 300 projects.
Services
Total polyphenols (Folin-Ciocalteu) by spectrophotometry
Polyphenol profile by UHPLC-MS/MS
Total proanthocyanidins (DMAC) by spectrophotometry
Proanthocyanidin profile by HPLC with a fluorescence detector (FLD)
Total anthocyanins (pH difference) by spectrophotometry
Anthocyanin profile by HPLC with a UV detector (DAD)
Antioxidant capacity (HORAC) by fluorometry
Sugar profile by HPLC with a refractive index detector (RID)
Organic acid profile by HPLC with a refractive index detector (RID)
Organic acid profile by HPLC with a UV detector (DAD)
Volatile fatty acid profile by GC with a flame ionization detector (FID)
Equipment
Ion chromatograph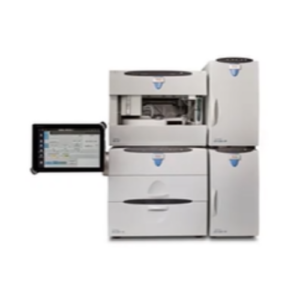 Gas chromatograph – flame ionization detector (GC-FID)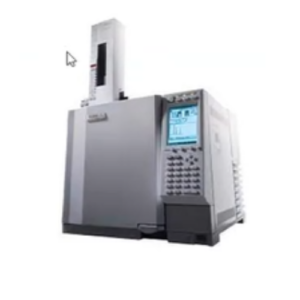 Liquid chromatograph – UV detector, fluorescence detector, and refractive index detector (HPLC-DAD-FLD-RID)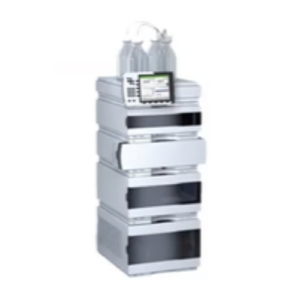 Differential scanning calorimeter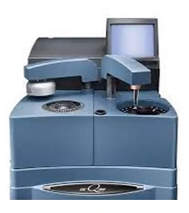 Gel permeation chromatograph/steric exclusion chromatograph (OMNISEC)

Liquid chromatograph – UV detector, refractive index detector and evaporative light scattering detector (HPLC-UV-RID-ELSD)

Fast protein liquid chromatograph (FPLC)

Gas chromatograph-mass spectrometer – flame ionization detector (GC-MS-FID)

Delivered projects
Examples of projects being carried out:
Measuring antioxidants in juices made from small-sized fruits to optimize the fortification parameters of a specialized beverage for a company
Measuring several bioactive molecules in broccoli grown in different ways to establish the most optimal cultivation methods to improve their nutritive value
Verifying the bioavailability of antioxidant molecules in blood plasma and tissues after consumption of health ingredients
Additional references :
Laurent Bazinet, Sylène Brianceau, Pascal Dubé, Yves Desjardins, Evolution of cranberry juice physico-chemical parameters during phenolic antioxidant enrichment by electrodialysis with filtration membrane, Separation and Purification Technology, Volume 87, 5 March 2012, Pages 31-39.
Chay Pak Ting, B.P.; Mine, Y.; Juneja, L.R.; Okubo, T.; Gauthier, S.F.; Pouliot, Y. Comparative Composition and Antioxidant Activity of Peptide Fractions Obtained by Ultrafiltration of Egg Yolk Protein Enzymatic Hydrolysates. Membranes 2011, 1, 149-161.
Mouna Ketata, Yves Desjardins, Cristina Ratti, Effect of liquid nitrogen pretreatments on osmotic dehydration of blueberries, Journal of Food Engineering, Available online 16 November 2012.
IN VITRO DIGESTION PLATFORM
---
Realistic preclinical studies on the impact of digestion and microbiota on health ingredients or functional foods.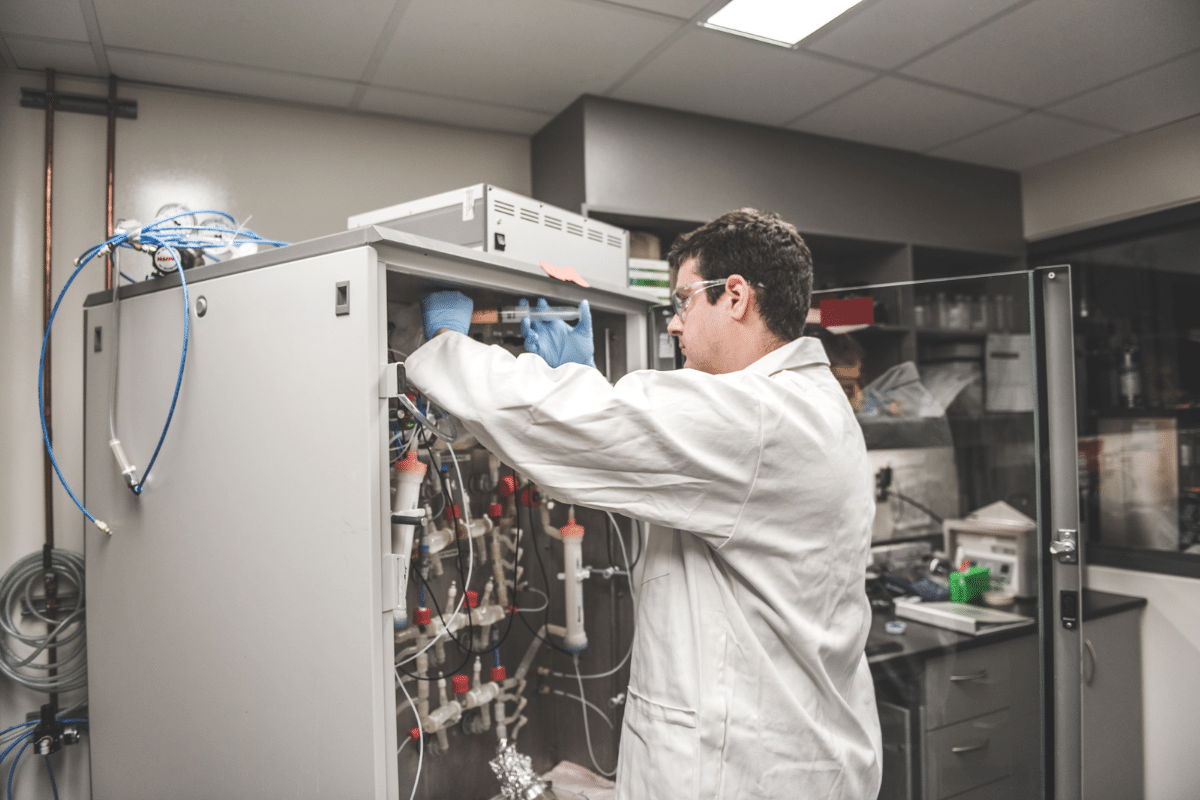 INAF houses the largest collection of in vitro digestion models in the Americas, providing five distinct digestion models to meet various industry needs. These models simulate the human digestive system from the stomach to the intestines, enabling a quasi-perfect representation of digestion processes. Through this simulation, researchers can assess the assimilation of molecules, test galenic formulas, evaluate pre- and probiotics, identify metabolites produced during digestion, and determine the impact of compounds on the intestinal microbiota. Since 2016, the platform has successfully executed approximately 40 large-scale projects and 10 industry-funded projects.
SURVIVAL AND IDENTIFICATION OF MICRO-ORGANISMS : ESSENTIAL DATA
In addition to the "in vitro digestion" element, the "microbial diversity" component aims to characterize and quantify the microbial communities present in various food products. Conventional microbiology tools and our genomic platform allow detailed characterization of fermented food's microbial ecosystem, probiotic mixtures, or gut microbiota. Our unique service offers access to a diverse collection of lactic acid bacteria strains, with potential applications in formulating probiotic foods or supplements.
Services
Gastric and/or duodenal digestion for rapid screening of several molecules
Release of nutrients contained in a matrix
Stability and activity of biomolecules
The survival rate of probiotics
The release profile of encapsulated health ingredients
Gastrointestinal digestion using the dynamic simulation model (TIM) for near-real digestion of molecules
Non-digestibility of a molecule
Release of nutrients contained in a matrix
Solubility and/or digestibility of molecules
Level and speed of assimilation for health ingredients
Stability and activity of biomolecules
Survival rate of probiotics
Release profile of encapsulated health ingredients
Safety of new health ingredients
Impact of an enzyme supplement on molecular assimilation
Simulation of the intestinal microbiota for rapid screening of several molecules over a 24-hour period with the static simulator system
Determination of secondary compounds produced when a molecule is put in contact with an intestinal microbiota
Evaluation of microbial metabolites production when a molecule or a bacterium is added
Simulation of the intestinal microbiota for screening of several molecules over a period of 1 to 4 days with the PolyFermS
Impact of a molecule or a bacterium on the diversity in the luminal gut microbiota
Evaluation of microbial metabolites production when a molecule or a bacterium is added in an environment simulating the large intestine
Simulation of a complete gastrointestinal tract for analyzing a repeated daily intake from 5 to 14 days with the M-SHIME
Impact of a molecule on the diversity in the luminal gut microbiota, as well as that found in the mucin layer
Evaluation of microbial metabolites production when a molecule is added in an environment simulating the large intestine
Stability of biomolecules in various sections of the large intestine (ascending, transverse and descending colon)
Level 2 containment laboratory
Use of our facilities (biological chambers, incubators) to handle animal or human feces or intestinal sections
Equipment
In vitro digestion model – TIM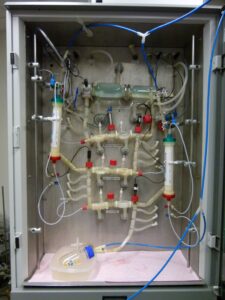 SHIME in vitro digestion model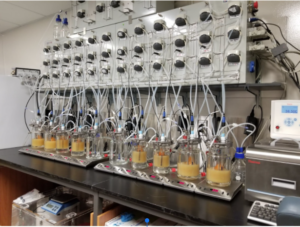 PolyFermS system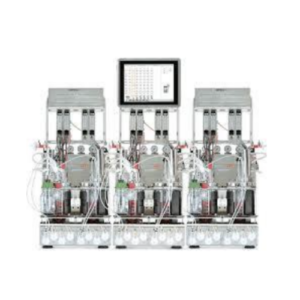 Anaerobic chamber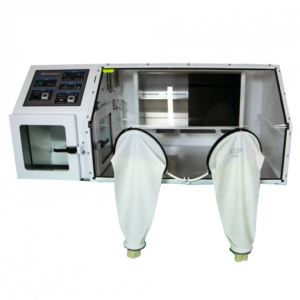 Benefits of Conducting a Preclinical Study with Us
Benefits of Conducting a Preclinical Study with Us
Benefits of using our services and doing preclinical studies with our in vitro digestion models
Experiments conducted by experts:
No ethical constraints related to the experiments (compared to human and animal studies)
Control of digestion parameters
Easy sampling at various stages of digestion
High reproducibility of results
Reduced costs
Delivered Projects
Examples :
TIM-1
Digestibility and Prebiotic Properties of Potato Rhamnogalacturonan I Polysaccharide and Its Galactose-Rich Oligosaccharides/Oligomers Carbohydrate Polymers, 2015, 136, pp 1074-1084.
Bioaccessibility and Digestive Stability of Carotenoids in Cooked Eggs Studied Using a Dynamic in Vitro Gastrointestinal Model, Journal of Agricultural and Food Chemistry, 2015, 63 (11), pp 2956–2962.
Bioaccessible Antioxidants in Milk Fermented by Bifidobacterium longum subsp. longum Strains, BioMed Research International, 2015, 12 pages.
Bacteriocinogenic Properties and in Vitro probiotic Potential of Enterococci from Tunisian Dairy Products, Arch. Micobiol., 2014, 196(5), 331-344.
Comparison of Nitrogen Bioaccessibility from Salmon and Whey Protein Hydrolysates using a Human Gastrointestinal Model (TIM-1), Functional Foods in Health and Disease, 2014, 4(5), pp 222-231.
Pediococcus acidilactici UL5 and Lactococcus lactis ATCC 11454 Are Able to Survive and Express their Bacteriocin Genes under Simulated Gastrointestinal Conditions. Journal of Applied Microbiology, 2013, 116(3), pp 677-688.
In Vitro Digestion of Proteins and Growth Factors in a Bovine Whey Protein Extract as Determined Using a Computer-Controlled Dynamic Gastrointestinal System (TIM-1), Journal Food Digestion, 2011, 2, pp 13-22.
Study of the Physicochemical and Biological Stability of Pediocin PA-1 in the Upper Gastrointestinal Tract Conditions using a Dynamic in Vitro Model, Journal of Applied Microbiology, 2010, 109, pp 54-64.
Viability of Probiotic Bacteria in Maple Sap Products under Storage and Gastrointestinal Conditions, Bioresource Technology, 2010, 101, pp 7966-7972.
PolyFermS
Digestibility and Prebiotic Properties of Potato Rhamnogalacturonan I Polysaccharide and Its Galactose-Rich Oligosaccharides/Oligomers Carbohydrate Polymers, 2015, 136, pp 1074-1084.
Survival and Metabolic Activity of Pediocin Producer Pediococcus acidilactici UL5: Its Impact on Intestinal Microbiota and Listeria monocytogenes in a Model of the Human Terminal Ileum, Microbial Ecology, 2015.
Growth, Acid Production and Bacteriocin Production by Probiotic Candidates under Simulated Colonic Conditions, Journal of Applied Microbiology, 2013, 114, pp 877-885.
Stability and Inhibitory Activity of Pediocin PA-1 Against Listeria sp. in Simulated Physiological Conditions of the Human Terminal Ileum, Probiotics & Antimicrobial Proteins, 2012, 4, pp 250-258.
New three-stage in vitro model for infant colonic fermentation with immobilized fecal microbiota, FEMS Microbiology Ecology, 2006, 57, pp 324-336.
Immobilization of Infant Fecal Microbiota and Utilization in an in vitro Colonic Fermentation Model, Microbiology Ecology, 2004, 48, pp 128-138.
PLATFORM MANAGERS :
METABOLOMICS PLATFORM
---
Identification of all biomolecules in a sample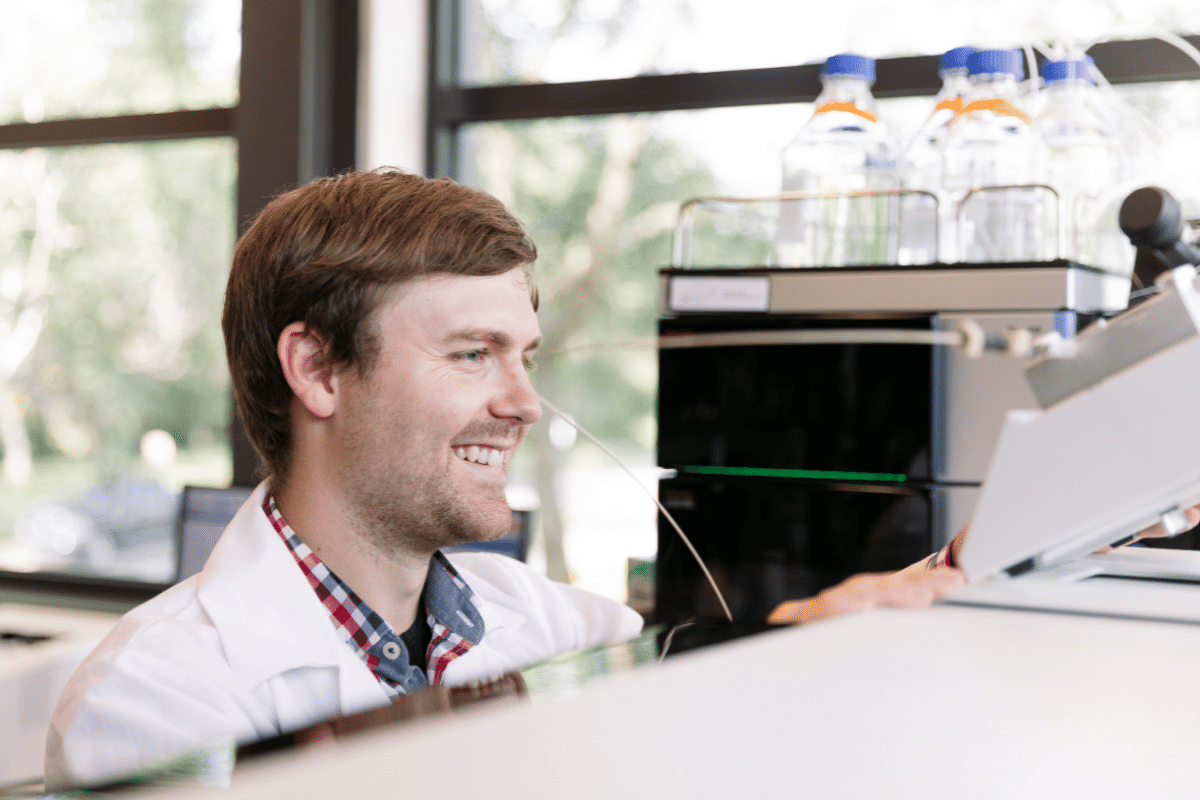 Our platform for metabolomics provides research teams and companies with targeted or non-targeted high-resolution mass spectrometry metabolomics analytical services in order to study the biological transformation processes of small molecules and to characterize complex samples.
Services
Semi-targeted and non-targeted analyses by UHPLC-MS

 :
Comparison of human/animal subjects' metabolic profile
Characterization of extracts
Research and identification of biomarkers
Characterization and identification of purified metabolites
Support and training in data analysis (genomics, metagenomics and metabolomics)
Equipment
Ultra-high-performance liquid chromatograph – fluorescence detector (UHPLC-Fluo-Orbitrap)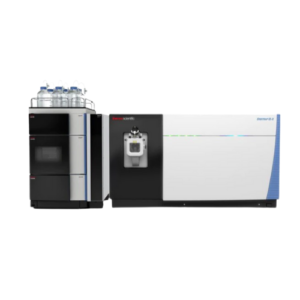 Ultra-high-performance liquid chromatograph – ion mobility spectrometer –UV detector (UHPLC-IMS-PDA-QToF)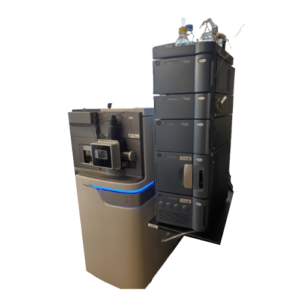 PLATFORM MANAGERS :
INAF'S CULINARY COMPLEX
---
Since April 2018, INAF has had a new transdisciplinary research infrastructure, which includes a Culinary Complex featuring professional-level spaces as described below.
This state-of-the-art facility enables the integration of culinary, behavioral, nutritional, health, and consumer sciences in our research work.
Visit our culinary complex !
Click on the vertical points of the 360° image to make it full screen.
Kitchen Workshop
A kitchen laboratory with a demonstration island and eight independent islands accommodating 16 to 24 users (adults and children)
What is the purpose of INAF's kitchen workshop?
To conduct research aimed at studying food as a vehicle for taste and health, ultimately leading to the development of both healthy and delicious products for consumers through retail markets and institutional feeders.
To facilitate the creation of innovative new products that cater to consumer needs. This involves culinary co-creation activities that bring together head cooks, experts in food sciences and technology, nutritionists, industrialists, and consumers/users.
To engage in research work demonstrating and implementing the principles of healthy eating. This includes studying the factors that influence food choices and developing intervention programs that promote the adoption of healthy eating habits, including culinary skills.
To host young participants from INAF's summer camps, such as Camp Aliment'Terre (for 10-12-year-olds) and Camp Jeunes Foodies (for 13-15-year-olds). These camps provide an opportunity for young individuals to explore the world of food, understand its journey from the earth to the table, and experience the joy of cooking while nurturing their creativity.
Available equipment:
8 "Garland" gas stoves for cooking
2 "Garland" gas salamanders
A "RATIONAL" combination oven ("combi" oven)
A "SIPROMAC" vacuum-packing machine
4 "Polyscience" thermocirculators
4 Thermomix
Under counter refrigerators at each island
An ice machine
A cold room at 4°C
A "walk-in" pantry
A "Hobart" dishwasher
Small kitchen equipment, crockery and accessories
Dining Room
A 24-seat room adjacent to the kitchen workshop and potentially set up in different ways to meet the needs of users:
Dining room for groups/users of the kitchen workshop
Ideation and creation room
Focus group room
Observation/consumption room for the study of eating behaviours
Education and information room for the general public (culinary sciences, gastronomy, healthy eating habits)
Adjacent "bar" area connected to the dining room.
Laboratory
This laboratory is equipped with cutting-edge analytical instruments used to quantify the key attributes influencing the sensory perception of foods, including texture, appearance, and taste.
What is the purpose of the laboratory?
To carry out innovative work in food chemistry and rheology, exploring the multiple impacts of food composition and structure on sensory response and nutritional properties. This approach considers food as a "vehicle" for taste and health molecules, with a focus on dairy products, beverages, bakery products, and other food items.
To conduct research work on the impact of processes for food preparation under industrial and non-industrial conditions, assessing their effects on organoleptic qualities and preserving the bioavailability of bioactive ingredients beneficial to health.
To study the influence of specific culinary trends, such as vacuum cooking and the use of industrial ingredients (gel-forming substances, aromatic extracts, etc.), on the nutritional and sensory properties of foods developed by professional chefs.
Available equipment:
Electronic eye (IRIS VA 400 Visual analyzer, Alpha MOS)
Texturometer (XT plusC Texture Analyzer650H, Texture Technologies)
Viscometer/rheometer (MCR 92 Modular Compact Rheometer, Anton Paar)
Precision balance (Sartorius Entris II, 3200 g ×10 mg)
pH meter (Orion Star A211 Benchtop pH meter)
Induction cooktop (Mirage, 1440 W, Vollrath)
Lounge space
A welcoming and cozy space designed to facilitate interaction and comfort for users of the kitchen workshop and dining room. It provides an inviting environment for exchanging ideas, reading documentation, consulting resources, or conducting computer work. Located on the second floor of the complex, this area is conveniently connected to the dining room, making it easily accessible for all.
Multifunctional Space
This room with podiums and cushions has tables on wheels and stackable chairs. It can easily be set up in different ways to meet the needs of users:
Ideation and creation room
Focus group room
Conference/meeting/workshop room
WHO CAN USE THE FACILITIES OF THE CULINARY COMPLEX :
INAF researcher members/INAF associate researcher members
External collaborators (researchers from various academic disciplines and from academic and governmental organizations
Industrialists
HRI (restaurateurs, hoteliers, institutions and other actors in the restaurant industry [private and public sectors])
Head cooks, "foodies"
General public (knowledge transfer activities)